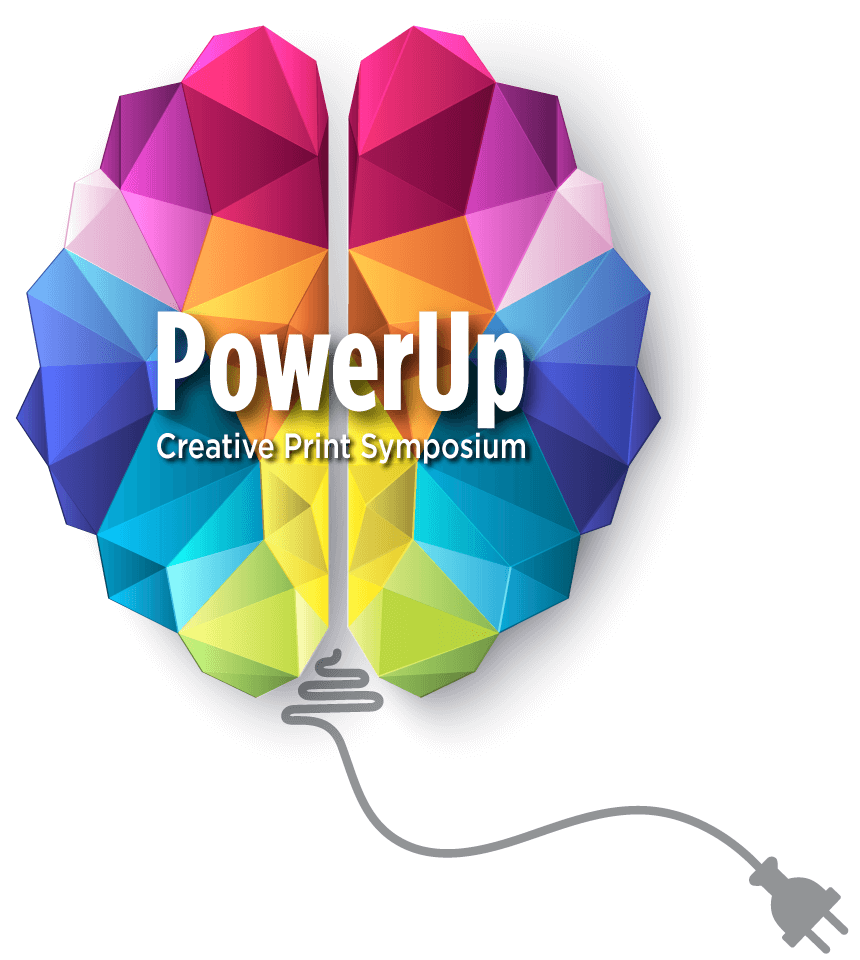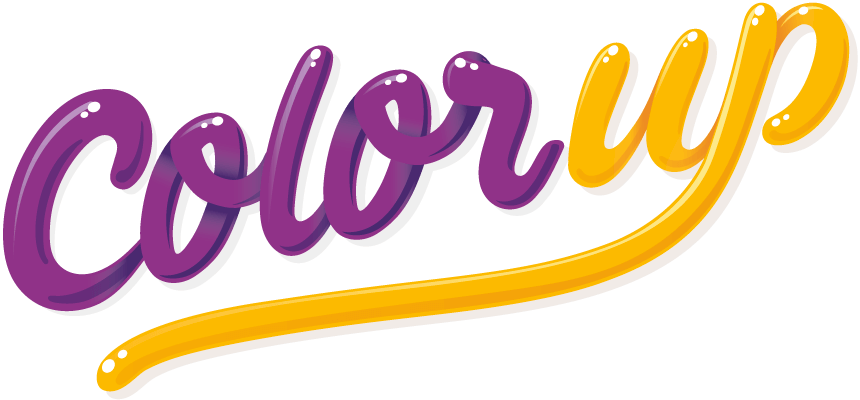 The PowerUp
Creative Print Symposium
November 4-7, 2019
The PowerUp Creative Print Symposium is targeted
to print buyers and designers. New technology in the
graphic arts industry can shape the way you purchase and
interact with print media. Our goal for the symposium is to
foster a collaborative environment, with a hands-on focus on
print and finishing equipment.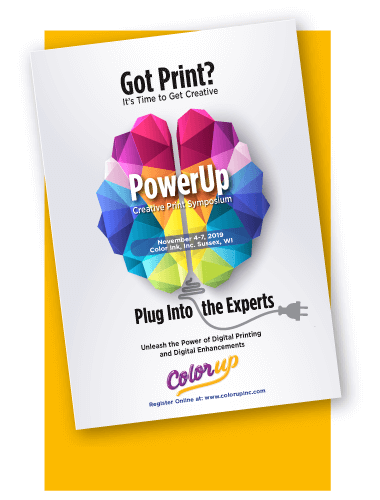 Download Brochure
Some of the points we'll address include:
How does digital print quality stack up against litho?
When does it make sense to utilize digital production methods?
What are "digital embellishments" and what are the practical applications for them?
Do I need to prepare files differently for digital devices?
Does digital printing change how I specify or purchase print?
What are the challenges associated with digital print technologies?
Can you address the issue of color consistency and calibration of digital devices?
How do you specify and estimate digital? .....and many more
The PowerUp Creative Print Symposium is free to attend by 'invitation only' for vetted
print buyers and designers! To apply for a spot, sign up for PowerUp Creative Print
Symposium
HERE
.
Not a print buyer or designer, but want to learn about how you can participate in this
one of a kind event? Contact
todd@colorink.com
for more information.