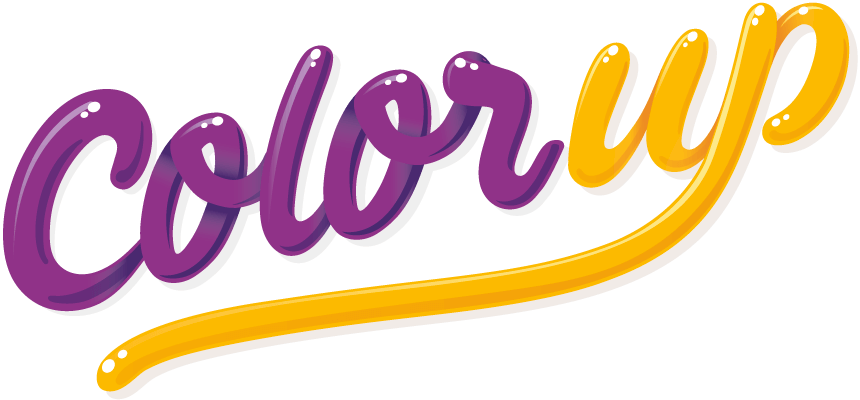 Check out our past ColorUp event
information as well as testimonials from attendees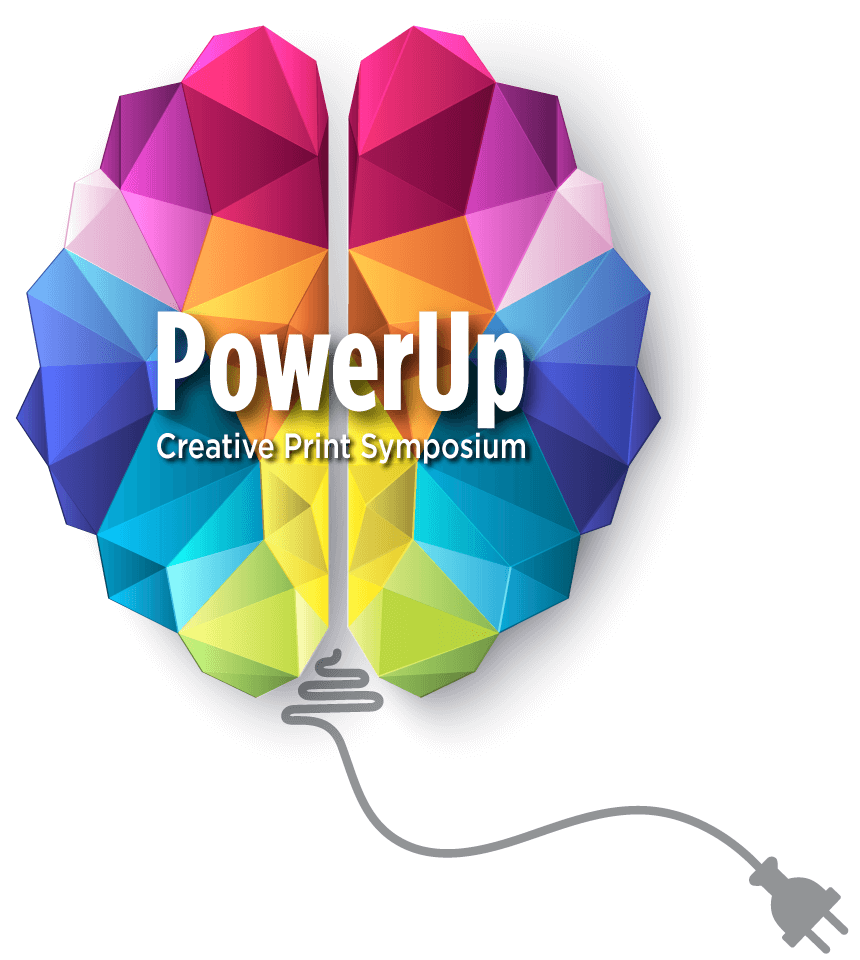 The PowerUp
Creative Print Symposium
November 4-7, 2019
The PowerUp Creative Print Symposium was targeted
to print buyers and designers. New technology in the
graphic arts industry can shape the way you purchase and
interact with print media. Our goal for the symposium was to
foster a collaborative environment, with a hands-on focus on
print and finishing equipment.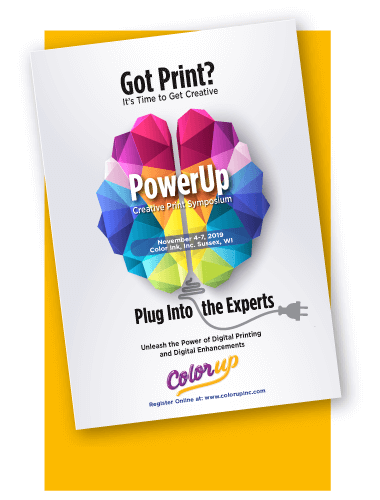 Download Brochure
Some of the points that we addressed:
How does digital print quality stack up against litho?
When does it make sense to utilize digital production methods?
What are "digital embellishments" and what are the practical applications for them?
Do I need to prepare files differently for digital devices?
Does digital printing change how I specify or purchase print?
What are the challenges associated with digital print technologies?
Can you address the issue of color consistency and calibration of digital devices?
How do you specify and estimate digital? .....and many more
ColorUp
Digital Print Boot Camp
June 2-5, 2019
The ability to see and ask questions of operators and staff as they go through the setup and running of projects was priceless.
Joey Dixon
Fort Worth, TX
Being able to see a variety of digital production processes under one roof coupled with the open discussions among the participants and presenters allowed me to gain a perspective that would be difficult to obtain in any other setting.
Joe Olivo
Moorestown, NJ
Digital Bootcamp at Color Ink was well organized and very informative on innovative technology. You can tell they care about the printing industry.
Liv Moyer
Fond Du Lac, WI